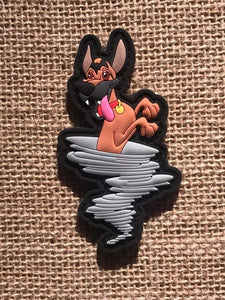 Malinois puppies... adorable little bundles of joy, right?!
Wrong. They're little tornadoes of terror. 
Celebrate the destruction in your life in a healthy way by drunk ordering a patch or two. 
What? You have a Malinois puppy, of course you're drinking right now. 🍻
Each patch is made from PVC and features hook/loop backing. 
Measures 3" x 1.5"